Description
[
]
The battle begins...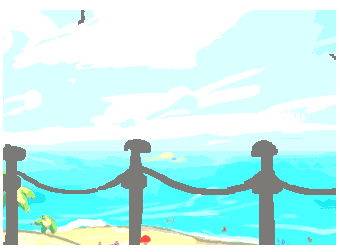 Sol, the lord of summer, is threatening the beach and everyone's awesome summer with a devastating heat wave! Choose whether you'll help Kanoko, a local ice cream vendor, defeat Sol and his fiery gang, or whether you'll join Sol in wreaking sweaty havoc!
Stages
[
]
Help Kanoko!
[
]
Help Sol!
[
]
Contents
[
]
The following items are new with Midsummer Swirl. For new and old items specific to each stage, see the links above.
Related Items
[
]
Alchemy
[
]
External Links
[
]