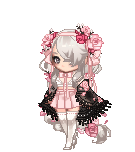 The most beautiful in all the land, her life is threatened by the jealous rage of the Goddess of love herself; but is instead whisked away under the wings of Cupid himself. Items include braid of roses, bouquet headband, eyes, bow, rose print shawl, sheer shirt, and skirt.
Community content is available under
CC-BY-SA
unless otherwise noted.