(6 intermediate revisions by one other user not shown)
Line 1:
Line 1:
 
+

{{Item|image1 = File:80e06630132b1.png|class = Monthly Collectible|container = [[File:29a7ca8910077.png]]

⚫
 
 
+

[[Monthly Collectible Letter for October 2011]]|price = This item has no specific price|avatar_base = Human|release_date = October 15, [[:Category:2011|2011]]|gender = Any}}

−

==Info==

 
 
+

[[File:Black-widow-f.png|none|thumb|Black Widow (all positions)]]

−

*'''Gender: '''Any

 
 
 
 
+

==Description==

−

*'''Description:''' The Black Widow is an alluring lady with sultry black lips and ample... claws. Beware - a kiss from her might just be your last.

+

The Black Widow is an alluring lady with sultry black lips and ample... claws. Beware - a kiss from her might just be your last.

 
 
−

*'''Date first appeared on Gaia: '''2011-10-13

 
 

==Positions==

 

==Positions==

 
⚫
−

{| border="0" cellpadding="1" cellspacing="1" class="article-table article-table-selected" style="width: 600px;"

 
 
+

* [[File:10cad34132ad.png]] Black Widow (Widow's Veil)

−

|

 
−

*Black Widow

+

*Black Widow

 
+

* [[File:C4fc4035132a9.png]] Black Widow (Carapace Corset)

−

*Widow's Veil

 
 
+

* [[File:4bbcb595132a7.png]] Black Widow (Hourglass Bustle)

−

*Maneater

 
 
+

* [[File:Fa203550132af.png]] Black Widow (Deadly Caress)

−

|

 
 
+
−

*Carapace Corset

 
 
+

==Related Items==

−

*Hourglass Bustle

 
 
+

* [[File:Fa09390132b3.png]] [[Rogue Bravado]]

−

*Deadly Caress

 
 
+
−

|}

 
−

==Trivia==

+

====

 
+

* [[File:Ccb6667499d23b.png]] [[Dark Black Widow]]

−

*Found in the [[Monthly Collectible Letter For October 2011]].

 
 
+

* [[File:947d98539a7755.png]] [[Toxic Black Widow]]

 
+
 

==External Links==

 

==External Links==

−

[http://www.gaiaonline.com/marketplace/itemdetail/78513 Marketplace Listing]

+

[http://www.gaiaonline.com/marketplace/itemdetail/78513 Marketplace Listing]

 
+
−

[[Category:Class:Monthly Collectible]]

 
 
+

{{Tags|black widow mc premiummc red oct gothic lolita october skirt arm top corset hat dark costume sexy victorian goth bustle spider mouth hands blood lolitum hand}}

⚫
 
 
+
⚫
 
−

[[Category:Style:Hat]]

+

[[Category:]]

−

[[Category:Style:Veil]]

+

[[Category:]]

−

[[Category:Style:Makeup]]

+

[[Category:]]

−

[[Category:Style:Lingerie]]

+

[[Category:]]

 
⚫
 
⚫
 
+

[[Category:Mouth]]

 
+

[[Category:Sleeveless Shirt]]

 
+

[[Category:Skirt]]

 
+

[[Category:Arms]]

 
+

[[Category:2011]]

 
+

__NOTOC__
---
Latest revision as of 03:12, 19 September 2020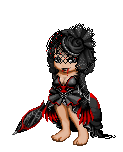 The Black Widow is an alluring lady with sultry black lips and ample... claws. Beware - a kiss from her might just be your last.
Tags: black widow mc premiummc red oct gothic lolita october skirt arm top corset hat dark costume sexy victorian goth bustle spider mouth hands blood lolitum hand
Community content is available under
CC-BY-SA
unless otherwise noted.